Corsica passport
The Island of Beauty! Corsica bears this name with pride. And you will be seduced by the landscapes that the island will offer you.
Corsica is a dream destination for nature lovers. Between the sea and the mountains, you can enjoy the wonders of the island. Whether you are a culture lover, an epicurean, a sportsman or a fine gourmet, you will find activities that suit you on the island.
Our favorite stays
From Nice, an exclusive and fantastic trip accross Corsica, Sardinia and the ...
View program
price from
~1140 £ [1320 €]
per person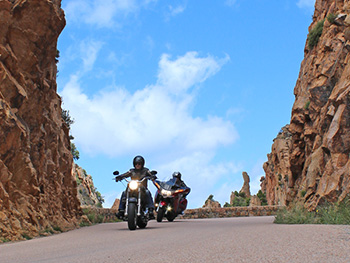 With a simple twist of the throttle, discover a different side of ...
View program
price from
~786 £ [910 €]
per person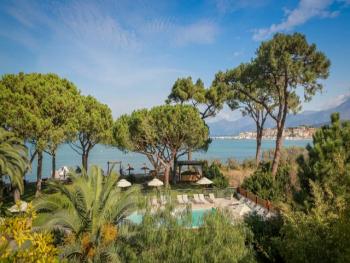 The quiet back roads with stunning views, charming villages, beautiful beaches, and ...
View program
price from
~1831 £ [2120 €]
per person
Practical Corsica
Formality:
European Union nationals must be in possession of a valid identity document (national identity card or passport, excluding any other document).
For residents outside the European Union, you will need a passport valid for at least 3 months after the date you intend to leave Corsica and which was issued within the previous 10 years.
You may also need a visa. Please contact the French Embassy closest to your place of residence.
Access:
As with all islands, you can reach Corsica by ferry or by plane. The island has 4 airports (Bastia, Ajaccio, Calvi, Figari) and 6 ports (Bastia, Ajaccio, Ile Rousse, Porto-Vecchio, Propriano, Bonifacio).
Among the low-cost airlines, Ryanair, Easyjet, Volotea and Vueling serve all Corsican airports. Air Corsica and Air France have regular flights from Paris, Nice or Marseille.
Preferred periods:
With its Mediterranean climate, Corsica offers mild, wet winters and hot, very dry summers. Of course, the climate is not the same on the coast and in the higher regions where temperatures can flirt with negative values in winter.
You should therefore favour spring (May-June) or early autumn (September-October) to avoid the summer rush and stifling temperatures.
Climate:
Average temperatures (Ajaccio) source climatestotravel.com
| Month | Jan | Feb | Mar | Apr | May | Jun | Jul | Aug | Sep | Oct | Nov | Dec |
| --- | --- | --- | --- | --- | --- | --- | --- | --- | --- | --- | --- | --- |
| Min (C°) | 1 | 1 | 3 | 5 | 8 | 12 | 15 | 15 | 12 | 9 | 5 | 2 |
| Max (C°) | 11 | 11 | 14 | 18 | 21 | 27 | 30 | 31 | 25 | 21 | 14 | 12 |
Average Precipitation (Ajaccio) source climatestotravel.com
| Month | Jan | Feb | Mar | Apr | May | Jun | Jul | Aug | Sep | Oct | Nov | Dec |
| --- | --- | --- | --- | --- | --- | --- | --- | --- | --- | --- | --- | --- |
| Rain (ml) | 60 | 55 | 55 | 65 | 40 | 25 | 10 | 20 | 55 | 90 | 95 | 70 |
| Days | 2 | 2 | 2 | 2 | 1 | 1 | 0 | 0 | 2 | 3 | 3 | 2 |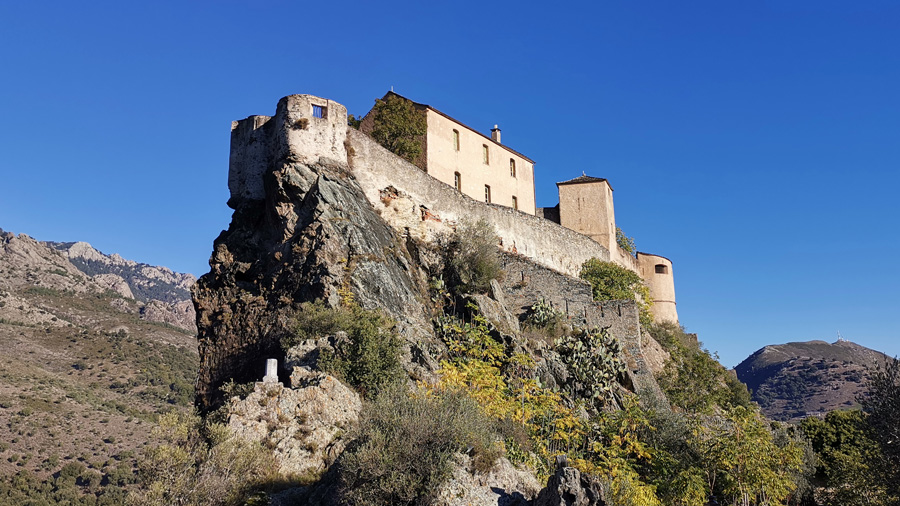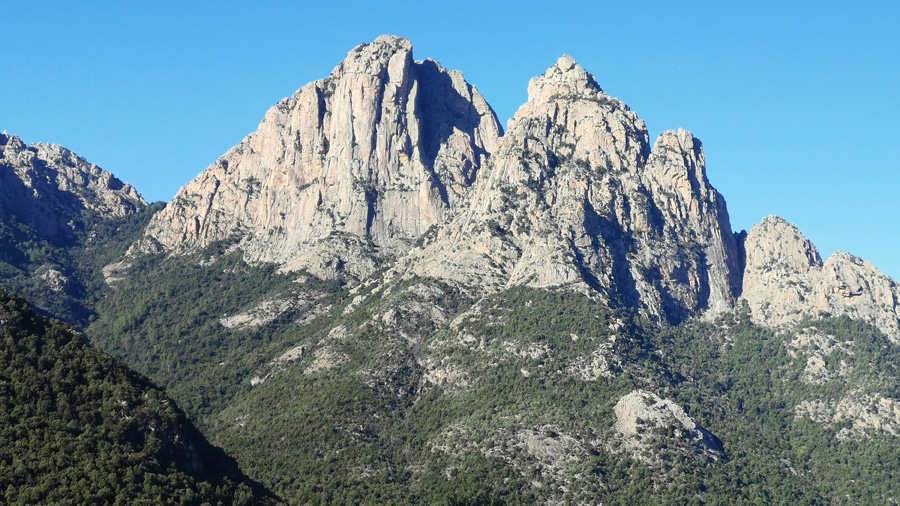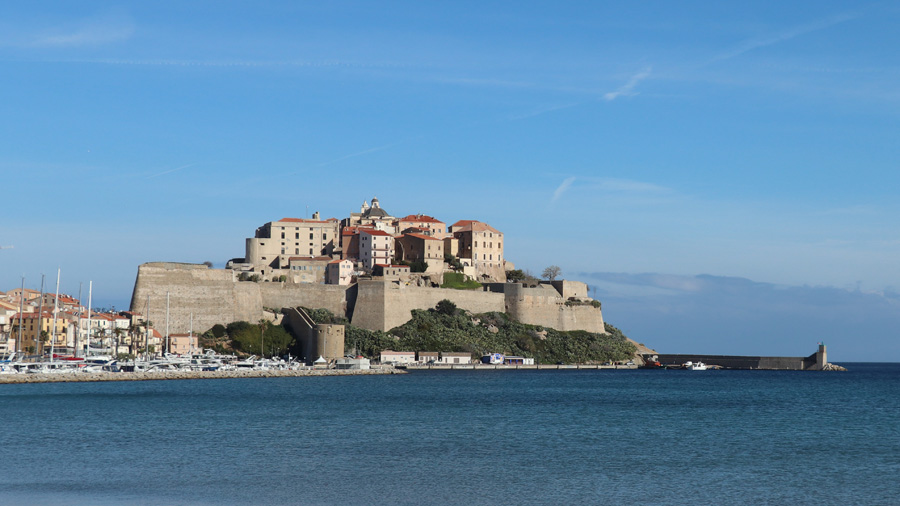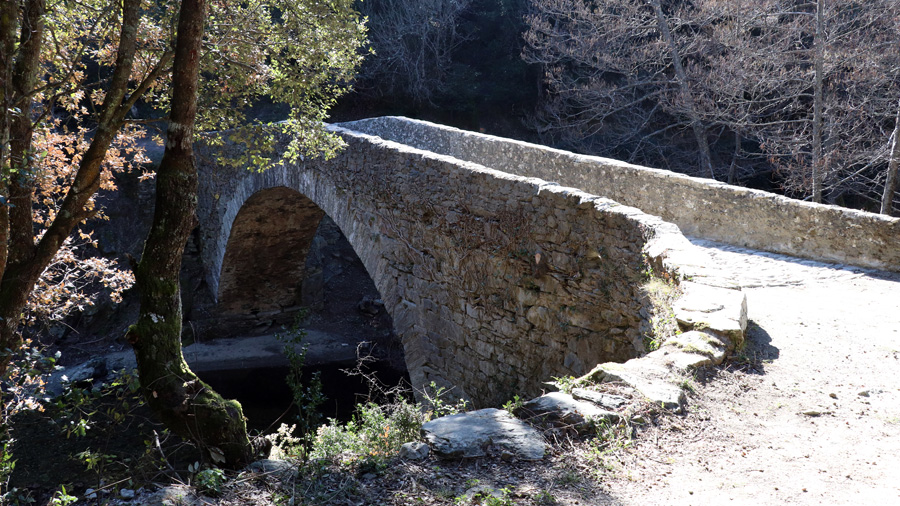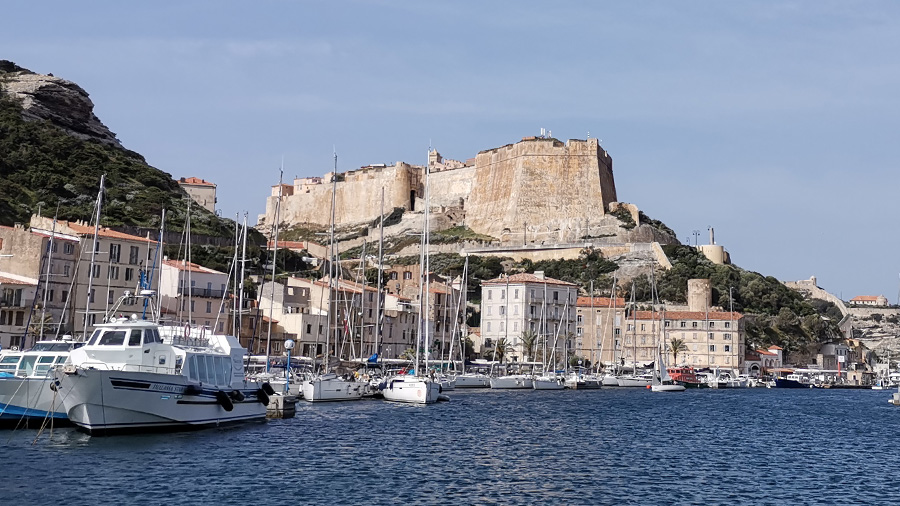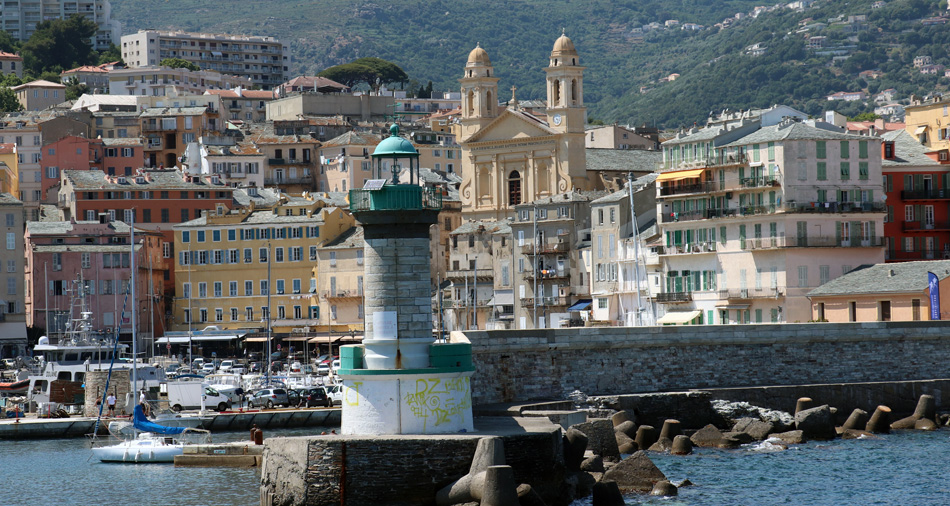 Accommodation:
There is a wide range of accommodation on the island. You will find all categories of hotels, from the simplest to the most luxurious. There are also many campsites and cottages. For travellers looking for authenticity, guest houses offer charm and comfort.
As two-wheelers are legion in Corsica, the accommodation we offer has a secure car park or a garage adapted for motorbikes.
Catering:
You have heard of Corsica for its natural and cultural heritage, but have you ever tasted its gastronomy? Tasty products that will awaken your taste buds, local specialities that will make you discover the gourmet Corsica.
Charcuterie, cheeses, citrus fruits, biscuits, chestnut flour, wines* ... are to be tasted around a good table for a guaranteed moment of conviviality with family or friends. A land of scents, the cradle of tasty gastronomy, a place of fishing and hunting, rich in ancestral crafts, Corsica and its inhabitants have a taste for conviviality and for sharing their art of living with their guests.
In the shady squares of the villages or in the hectic atmosphere of the city centres, people like to meet around beautiful tables filled with the best Corsican products.
(* to consume with moderation)
Money and budget:
For those who have already travelled in France, the cost of living in Corsica is slightly higher than the rest of the country, especially during the high season. During the summer season, prices for accommodation and restaurants tend to soar.
A pint of beer costs around 6.00 € and a liter of petrol 1,80 € (2021).
Essential:
The riches of Corsica lie both in its natural heritage, with a Regional Natural Park covering almost 250,000 hectares, and in its cultural heritage and authentic way of life.
The numerous monuments and sites bear witness to its history, its culture, alive and open, maintained by the island's fibre, which finds its full expression in the voices, music and arts and crafts.
The Mediterranean has shaped the island's contours to satisfy all the desires of visitors: the steep inlets of Piana, the long sandy beaches of the east coast, the wild creeks of the south, the generous gulfs of Balagne or Ajaccio... In Corsica, everyone can choose "their" sea and spend a holiday made to measure.
Special features:
The warmth of the inhabitants and the richness of the heritage make any trip to this island exceptional.
Take the time to discover, soak up the nature and stroll through the historic streets and small Corsican villages!
Motorbike rental:
Our agency is located in the north of the island in Borgo. We have the largest motorbike fleet in Corsica with a wide choice of motorbikes.
Renting your motorbike on the spot or coming with your motorbike?
Thanks to the maritime links between the French and Italian continents, it is easy to travel to Corsica with your own motorbike.
For those who prefer to rent a vehicle locally, remember to book well in advance. Motorbikes are in great demand during the summer months. It would be a shame to give up this wonderful trip because of the lack of available motorbikes!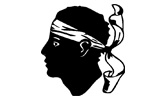 Country facts
Name:
Corsica
Prefecture:
Ajaccio
Curency:
Euro
Population:
340 440 (2019)
Total area:
8 722 km²
Time zone:
GMT +1
International Telephone code:
+33